An alternative to traditional
horse racing

betting

Interested in buying Karrotz?

Get in touch
About
A horse racing coin
Karrotz is an ERC20-compliant crypto coin that can be traded on the Ethereum blockchain. It is a currency option for any blockchain-backed projects geared towards mainstream consumers in the horse racing industry. Karrotz is fully integrated as a proof of concept and currently operational on the Racing Factors platform - which we believe will be a game-changer in the future of horse racing user-facing blockchain products.
Utilities
Racing Factors is a user-focused horse racing website that joins millions of horse racing fans worldwide in a community on a single platform. The platform is fully integrated with industry-leading horse racing feed providers, offering daily live racecards, odds and results in multiple territories. The value proposition is based on a Play-To-Earn and Own-To-Earn mechanisms where all prizes, winnings and rewards are paid in Karrotz.
Users earn Karrotz by simply playing Pick 10 competition daily for free.
Owners of racehorse NFTs earn Karrotz when their horses win real races.
Owners of Legends racehorse NFTs gets exclusive access to the VIP Club.
The Pick 10 is a free-to-enter daily competition for all Racing Factors members. The goal is to select 10 horses daily and players with the highest total points on the daily leaderboard win a share of the daily Karrotz prize pool. Players also earn Karrotz for each winner selected in their 10 picks.
Owners of Active racehorse NFTs will acquire Karrotz coins based on the actual win and place prize money of the race. Owners will continue to receive these Karrotz prizes until their NFT racehorse's racing career comes to an end.
Members get exclusive access to the Legends VIP Club with every purchase of an NFT from the Legends collection. The benefits of joining the VIP Club, include an introductory luxury hamper, racecourse hospitality and shares in a real racehorse.
Token Distribution
Karrotz Allocations
5,000,000,000 total supply (fixed)
Founders and Team tokens are locked for the first 12 months.
Private Sale

20%

User Incentive Pool

50%

Marketing & Development

10%

Founders and Team

20%
Roadmap
Next steps
The following timeline is quick overview of our funding and development goals. A more detailed roadmap can be found in our Whitepaper.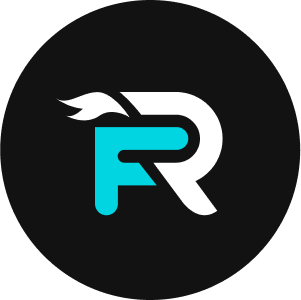 Fully Launched
The Racing Factors platform was fully launched since June 2022.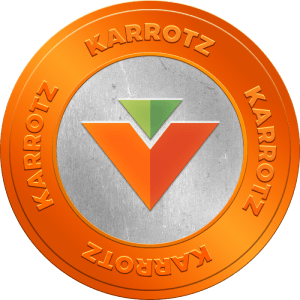 Karrotz Earning
Karrotz is operational in the Racing Factors ecosystem. Users are currently earning Karrotz.
Q4 2023
Token Private Sale
The Private Sale of Karrotz will start at the beginning of Q4 2023.
Q1 2024
NFT Marketplace
Wallet integration and launch of Active Racehorse NFTs.
Q2 2024
Exchange Listing
Launch of Karrotz on the defi and crypto exchange.
Token Distribution
FAQ's
How do I purchase Karrotz during Private Sale?
How many Karrotz tokens can I buy?
We have allocated 1,000,000,000 of Karrotz (20%) for the Private Sale. You can buy as many Karrotz as you wish, on a first come first serve basis.
When will Karrotz get listed on the exchange?
We anticipate to list Karrotz on the defi and crypto exchange in Q2 2024. We will keep you posted on this website.
When will I be able to trade my Karrotz tokens?
You'll be able to trade Karrotz when it is listed on the exchange as mentioned previously. Keep an eye on the exchange listings in Q2 2024.
How can I earn free Karrotz?
You can earn Karrotz for FREE right away on the Racing Factors website. Please visit racingfactors.com for more information.
When can I find the Karrotz contract address?
Our contract address will be released closer to our launch date in Q2 2024.
What wallets are compatible to store Karrotz?
We endeavour to support the most popular and secure wallets such as Metamask, Trust Wallet etc. More information on wallets will be available soon.
What is the best way to contact us?